We have designed and built a few glass table over the past few years. Here are a few images:
Ikea Glass Cutting Table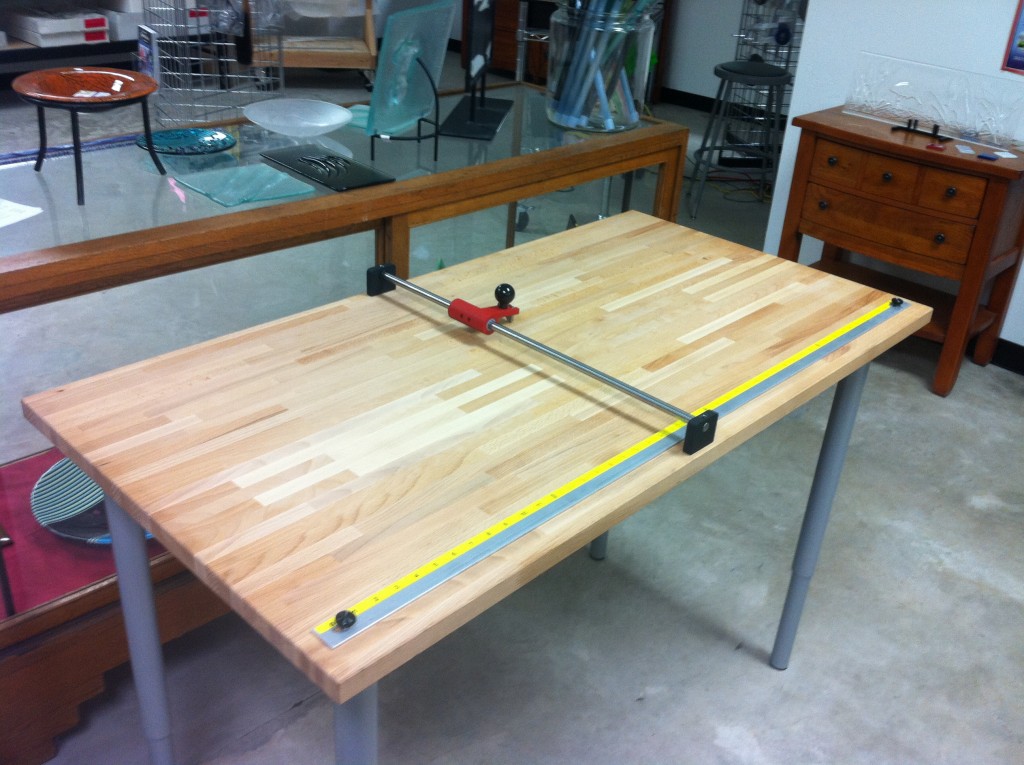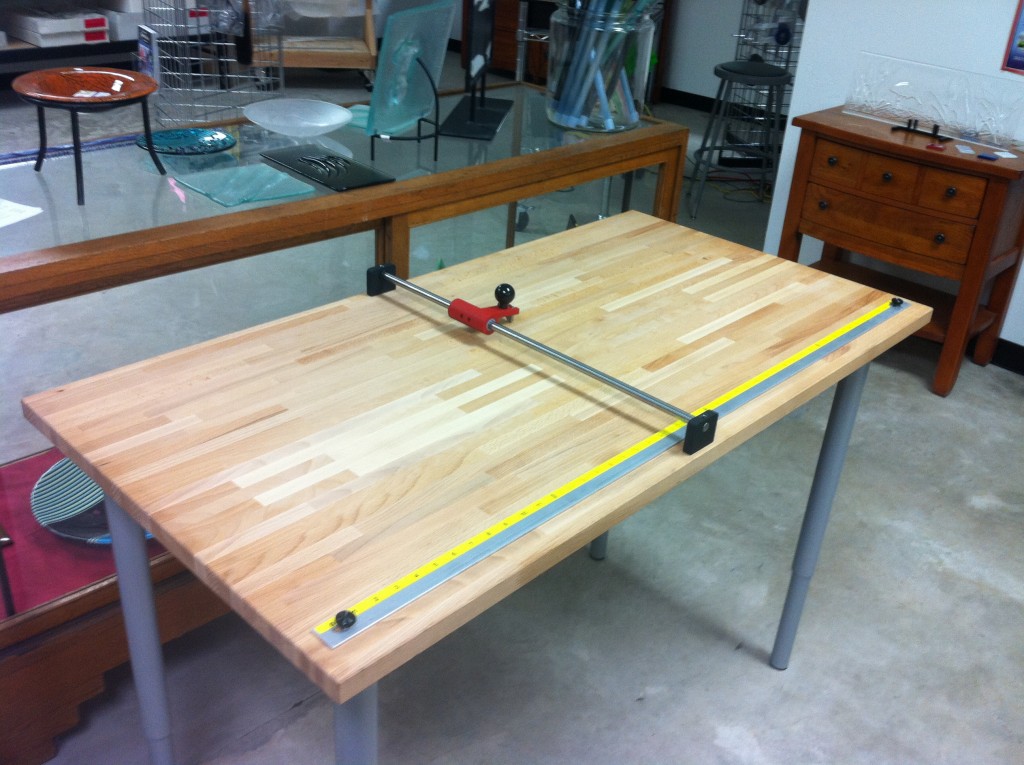 We built a quick glass cutting table using Ikea parts. It took about three hours. We used a custom slide bar, but a 30″ would hang off 1/4″ on each side, or you could use a 24″ glass cutter.
Rolling Glass Cutting Table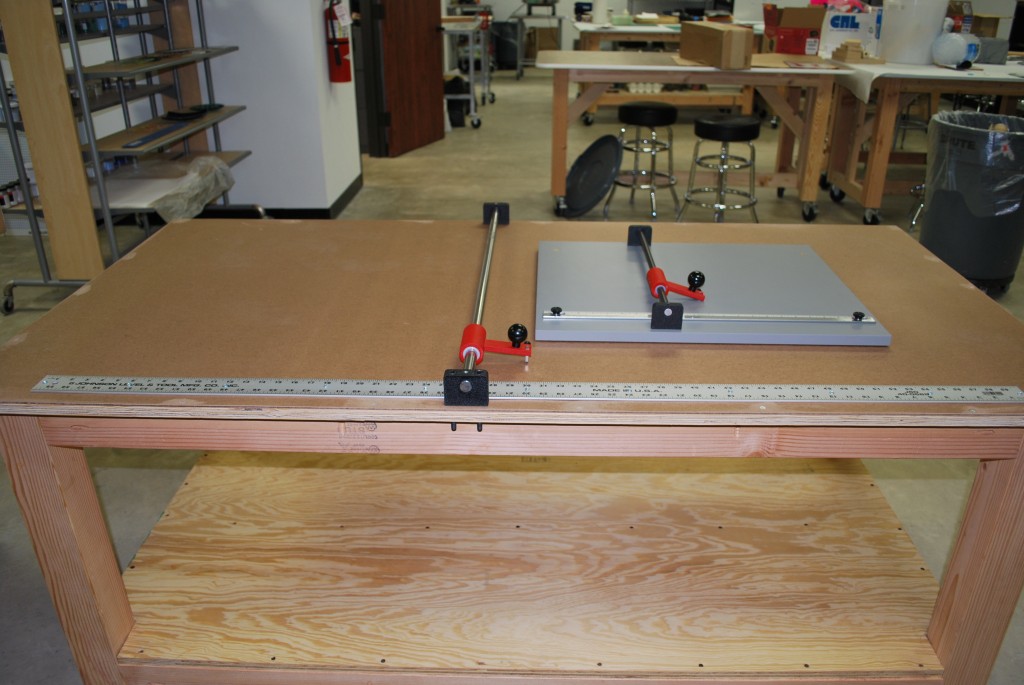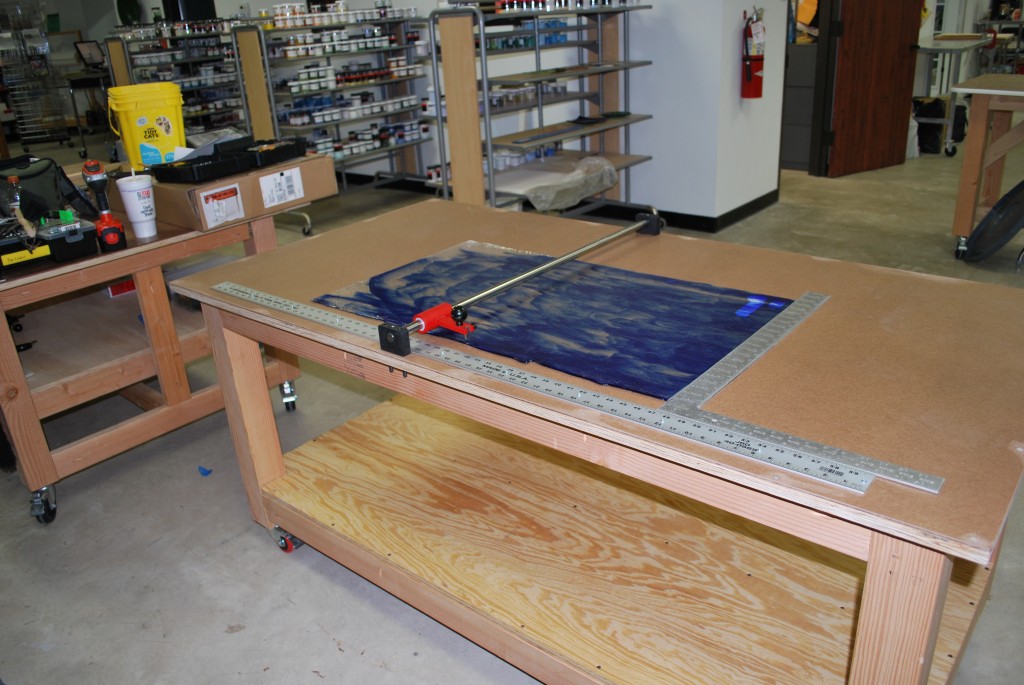 We mounted a 36″ Studio cutter on a 38″ x 60″ custom rolling table. We covered the top with Masonite to give it a good surface. The rest of it is made with 2×4's, 4×4's for the corners, and plywood.  We assembled it with the Kreg pocket screws, using our Kreg Jig. It tool about 6 hours to complete. That is a full sheet of bullseye glass.
We don't usually build custom tables as they are expensive to ship and construct, but we are happy to answer design questions.